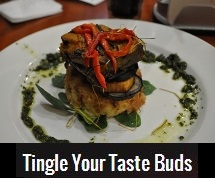 Paneer is fresh cheese made from curdled milk and is very commonly used all over India. It is also called cottage cheese and chhena. In this post, we would like to explain how to make Paneer. This is the process we follow, however you will come across different methods on this with slight variations when you search on Internet.
Ingredients:
Milk – 1 litre
Curd – 1.25 cups (Curd can be of any consistency)
Preparation Time: 10-15 mins.
Note:
Depending on the type of milk (low fat, toned, full cream, etc.), the paneer quantity obtained and time taken for milk to curdle will vary.
Many people use lemon juice or white vinegar to curdle the milk. Personally, after trying all the methods we found that the paneer obtained by using curd is softest and of smooth consistency...
Read More