Isn't this so true? Food has always been an integral part of our culture. Be it any occasion, it is incomplete without food because it is not just about satisfying your gastronomic cravings, but it really is about the joy and love that spreads through it. I am a big time foodie and a major reason for it is that my Mom is a brilliant cook. All through our growing years, we have been treated to a variety of delicacies prepared by her and this continues even now whenever we meet!
Cooking has always been my Mom's passion and it's due to her I realized that cooking is an art which needs knowledge and nurturing like any other art form. She always fostered a dream to open her own restaurant because she loves watching people enjoy a delicious meal. But with all her energies focused on doing more than her best for the family, her dream remains unfulfilled.
Though we all love food, with the changing times and lifestyle, it has become a daunting task for most of us to prepare a variety of exotic dishes. It is now a common scenario to have food outside but ask anyone anytime what food they love the most and the answer would be "Home-cooked food" or "Maa ke haath ka khana".  Even today, nothing can beat the taste of homemade Mango Pickle!
My Mom often feels that over the generations, the knowledge of these exotic recipes may get dissipated. But thanks to internet, we now have a medium to retain and share this knowledge with food lovers across the globe.
"Tingle Your Taste Buds" is our way of preserving and passing Indian culinary art to food connoisseurs in the world. This is also my humble attempt at drawing my Mom closer to her dream! Our mission is to make the process of cooking simple for people because we believe there is a chef within all of us.
We won the prestigious Orange Flower Award for Writing on Food (Runners Up) for our contribution in the year 2017.
We were chosen as one of the finalists (Top 5) in the "Best Food Blogger of the Year" category at the prestigious Orange Flower Awards for our contribution in the year 2016.
Our story has been covered by coveted media platforms like "The Better India" and "Women of Courage". We have also been featured in the Hindi Language Daily Newspaper Amar Ujala. 
Below are the links to the news articles:
From Home Chef to Food Blogger, How I Helped My Mom Turn Her Love for Cooking Into a Profession
http://www.womenofcourage.in/2017/03/usha-dalmia-women-entrepreneur-at-58/
http://epaper.amarujala.com/lc/20170413/10.html?format=img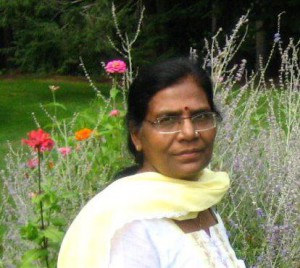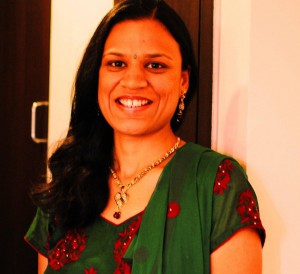 Our Privacy Policy
This site uses Google Ads and Google as a third party vendor uses DoubleClick Dart Cookies to serve ads on this site. This means that we use third-party advertising companies to serve ads when you visit our website. These companies may use information (not including your name, address, email address, or telephone number) about your visits to this and other websites in order to provide advertisements about goods and services of interest to you. If you would like more information about this practice and to know your choices about not having this information used by these companies, click here.