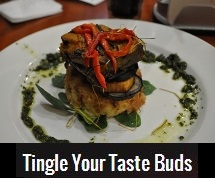 It is such an exciting moment for us as we complete 6 years of sharing the love for food with you all. We are immensely grateful to all our patrons for standing by us through this amazing journey and we hope to have your continued support always.
To celebrate this special occasion, "Tingle Your Taste Buds" brings to you a special contest – "Desserts to de-stress". As is pretty obvious, you will have to send us a wonderful recipe of a lip-smacking dessert and you might just get published in our first cookery E-Book!
Guidelines for the contest: (Please read through carefully as non-adherence will lead to disqualification)
1. You can send the recipe of any dessert, however milk should NOT be an ingredient of your recipe...
Read More